Choosing a merchant credit card terminal is a bit more involved than most people think at first. One of the initial decisions to make is if you really need one or not. If you should decide you need one, then you have to look at all the available types and models and all the different features. You will then be in a position to shop for the prices so you can get the right one to best fit your business situation. There are plenty of them out there, so it pays to take a hard look at a wide range of them before deciding on any particular one.
The majority of these terminals are designed for the 'one on one' selling situation. The customer wants to buy something, so you swipe their card, then the transaction takes place with the receipts being produced at the end. Or if the card won't swipe, then you can manually input the numbers using the keypad, and make the sale this way. These face-to-face transactions are known as POS, or 'Point of Sale' dealings.
By using the keypad, you can also take orders over the phone. You just take the numbers, input them, and make the transaction while on the phone. Most anyone who opens a merchant account is going to need some kind of a terminal for conducting their business. Many business people have more than just the one merchant account. This means they need to find a terminal that can fulfill this need, and handle more than one workstation. And they do exist. There are terminals that can handle up to nine different accounts.
From $100 to over $1,000 is the average price range of merchant credit card terminal. This will of course vary from one model to the other, and will depend on features, printers, and age of the terminal. There are quite a few brands to choose from, so it pays in the long run to take your time and see what all you have available to work with, and just what functions you need from your terminal.
A big factor for a lot of business owners is in the response time of the terminal. The old models that were designed for working from a phone line connection could take up to ten seconds to complete a transaction. But these newer models designed for high speed Internet or DSL have cut that time down to a couple of seconds. And it's the same for the wireless connection models that we see today too.
Another good thing for merchants to consider today is having the being able to take debit cards and ATM cards. If you're going to plan on taking these, then your terminal will have to contain a 'PIN' pad for inputting pin numbers for access to money. You'll make a lot of extra sales just because of having this option available for your customers. It's very convenient, and will bring in more revenue.
Whether to buy or lease your terminal is yet another question you'll have to answer. The answer is different from merchant to merchant, depending on the situation, and on the cost. Leasing, of course, is going to keep costing every so often, and a purchase will be a one-time deal. Still, for some, leasing works out better in spite of the logical conclusion that buying is cheaper in the long run. It's something you need to evaluate for your own situation.
Choosing a merchant credit card terminal can be a bit complicated. But there's certainly one out there that can do the job you require. These POS, or 'Point of Sale' moneymakers are just what most businesses need in order to conduct their business and take in money. In today's world, trying to run a business without the ability to accept credit or debit cards is just a foolish notion. But getting the right terminal for your business takes a little comparison-shopping.
Debt settlement is one of the most popular methods today for cutting credit card debt and eliminating financial stress in a bad economy. Unfortunately, American life today makes it virtually impossible to manage without some form of credit. Credit cards for bad credit risks are increasingly popular, and can, in fact, not only help daily financial survival but can work to help a credit rating during a rough time. As a consumer credit device, they are one of the most helpful things around today.
While debt settlement is one of the quickest ways of getting out of debt today, it does not come without some sacrifices on the credit rating front. During the debt settlement process, it is necessary to negotiate with lenders and it often means going through a period of non-payment in order to get their attention. This makes it impossible to obtain traditional credit buy vcc cards, and credit cards for bad credit are the solution. They are available because they are pre-paid, and essentially, you do not buy what you do not have the money for. They provide a needed service and enable online payments or other deductions the consumer needs or has already set up. Look at it as more of a debit card that can also suffice as a credit card.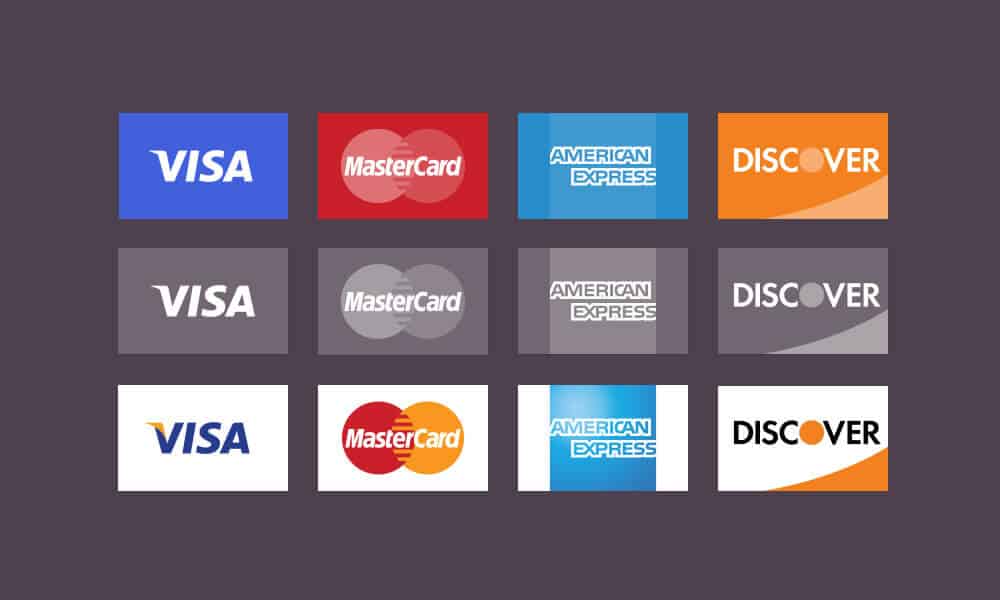 Consumer credit continues to take a beating with an economy that just doesn't seem to want to restart, and as debt relief options continue to grow in several forms of debt restructuring, these credit cards for bad credit continue to fill the gap people require for daily living. While they do not solve debt problems, they can act as an aid while working through the elimination of previously built up credit card debt. They are not all the same. Some allow you to rebuild credit in their use and others do not so if you are looking toward a future with a rebuilt credit rating, they can be a great place to start if the right one is chosen.
There is no investigation of your salary, your credit history or even your employment status. You simply pay up front for the use of the card. Their use can be a very good consumer credit aid in two ways. One, they are usable while you work though getting out of debt through debt relief programs, and two, they are excellent discipline for the future. It is hard to rack up unsecured consumer credit if you don't have any, and keeping only what you need on these cards while paying off the old ones is good practice.
While debt settlement works to negotiate your old credit card balances, these work to keep you in line and out of trouble for the future, and that's working toward a better approach to the future. Meanwhile, the debt settlement can work quicker and with more effect if you are putting aside funds to pay off your previous creditors. If you think of a large percentage being erased from that debt, then it's all the more reason to buckle down, be thriftier, and use credit cards for bad credit that are on the market today.